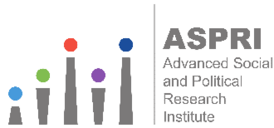 15 Years after the Great Enlargement – What is the EU for?
Advanced Social and Political Research Institute (ASPRI) invites to the 3rd Riga Readings in Social Sciences (RRSS) University of Latvia, Riga, Latvia, November 14-15, 2019.
The conference welcomes papers from the following disciplines:
Political science
Sociology
Media and communication studies
Information and library sciences
Contributions from interdisciplinary areas of studies (regional development, human development, memory studies, gender studies, social anthropology etc.) are particularly encouraged.
The organizers invite proposals for individual fifteen-minute papers from established scholars, early career academics and postgraduates alike. The Ph.D. students are also encouraged to submit proposals. Topics may include but are not limited to the following.
Political communication and civic society
Democracy and contemporary governance
Foreign policy and diplomacy
Peace research and security
Humanitarianism and human rights
Social care and discrimination
Media and communication
Cultural memory
History, culture and identity
International migration
In addition, the conference organizers welcome panels that consider one or more of these issues in the context of the social sciences and the Baltic Sea region.
Paper or panel proposals must include:
Name, affiliation and e-mail address of the participant
Title of the abstract
Keywords (max 5)
An abstract of 200-400 words
This information should be sent to the conference email: rrss@lu.lv
For any questions on the conference, please contact Evija Zača (evija.zaca@lu.lv).
The deadline for paper and panel submission is July 15, 2019. The conference organizers will review all proposals and notify submitters of their decision by July 29, 2019.
Registration begins on August 1, 2019.
Registration information will be available on the conference website
Participation fee: 90 EUR (the fee includes participation in the conference, conference proceedings, lunches, coffee and tea breaks). Deadline for fee payment - September 30, 2019.
All participants will be invited to submit their papers. Selected papers will be published in the RRSS proceedings.
We look forward to your proposals and to welcoming you in Riga!