Confirmed keynote speakers
Corneliu Bjola (University of Oxford)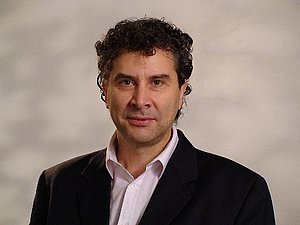 Corneliu Bjola (Ph.D., Univ. of Toronto, @cbjola, www.cbjola.com) is Associate Professor in Diplomatic Studies at the University of Oxford and Chair of the Oxford Digital Diplomacy Research Group. He is the author or co-editor of six books, including the forthcoming volume on Countering Online Propaganda and Violent Extremism: The Dark Side of Digital Diplomacy (2018) and Digital Diplomacy: Theory and Practice (2015). His work has been published in the European Journal of International Relations, Review of International Studies, International Negotiation, Cambridge Review of International Affairs, Global Policy, Journal of Global Ethics and the Hague Journal of Diplomacy. His current research interests relate to the impact of digital technology on the conduct of diplomacy with a focus on strategic communication & digital influence as well as on theories and methods for countering disinformation and propaganda.
Daunis Auers (University of Latvia)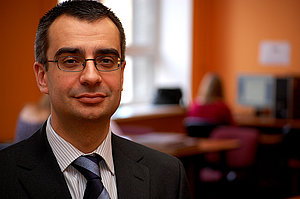 Daunis Auers is Associate Professor of Comparative Politics at the University of Latvia. He studied at the London School of Economics and defended his PhD at SSEES, University College London and has been a Fulbright Scholar at the University of California-Berkeley (2005-2006) and a Baltic-American Freedom Foundation Scholar at Wayne State University in Detroit (2014). He has published widely on political parties, elections and referendums as well as populism and the radical right in the Baltic states. His book – The Comparative Government and Politics of the Baltic States: Estonia, Latvia and Lithuania in the 21st Century – was published by Palgrave Macmillan in 2015. His recent research in the Certus think-tank, where he is research director, has been policy-oriented, focusing on the growth and economic impact of international students in Latvia, projecting of Latvia's demographic future as well as research the competitiveness of the city of Riga.
Dr. Tom Schumacher (Kiel University)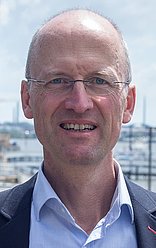 Dr. Tom Schumacher has since many years been an intense observer and analyst of regional cooperation in the Baltic Sea area. Currently, he works as a project manager at REM Consult, a Hamburg based independent consultancy company specialised on European strategic policy analyses and international cooperation projects in the North Sea and Baltic Sea regions. Tom Schumacher studied Political Science, History and Scandinavian Studies in Freiburg, Kiel, Copenhagen and Frankfurt am Main. Following his doctorate on the "Nordic Alliance in the European Union" at Humboldt University Berlin, he worked as lecturer at several German and Northern European Universities and in vocational education. In recent years, he focused on scientific consulting and project development in the fields of environment, marine protection and energy. Besides, he works on studies and concepts revolving around science cooperation and promotion of innovation in the EU and the Baltic Sea Region. Tom Schumacher carried out studies on Scientific Excellence: Joint Potentials in the Baltic Sea Region (2018, together with Kazimierz Musiał) and on International Mobility of Researchers in the Baltic Sea Region (2016) commissioned by the Baltic Science Network.
Dr. Kazimierz Musiał (University of Gdańsk)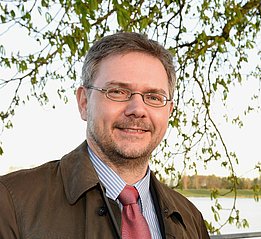 Dr. Kazimierz Musiał is Associate Professor at the University of Gdańsk (Institute of Scandinavian Studies) in Poland. He is an experienced researcher holding degrees in Political Science (PhD from Humboldt University Berlin) and Sociology (habilitation degree from the Jagiellonian University in Cracow). His publications include studies of the Nordic welfare states, research on science policy in the Baltic Sea Region and on internationalisation of the Nordic university systems. Current research interests include regional integration in the Nordic-Baltic area, with particular focus on the role of epistemic communities and knowledge regimes. Apart from his appointment at the University of Gdańsk where he currently heads an Interdisciplinary Research Group for the Study of Nordic-Baltic Europe and the Arctic, he serves as Programme Director at the Norden Centrum Scientific Foundation in Warsaw. In 2015-2017 he worked as Research Leader at the Centre for Baltic and East European Studies at Södertörn University, Sweden. In 2018, together with Tom Schumacher, he delivered an explorative study on Scientific Excellence: Joint Potentials in the Baltic Sea Region commissioned by the Baltic Science Network.